Submitted by
Shannon Feathe…
on
Wed, 03/03/2021 - 11:05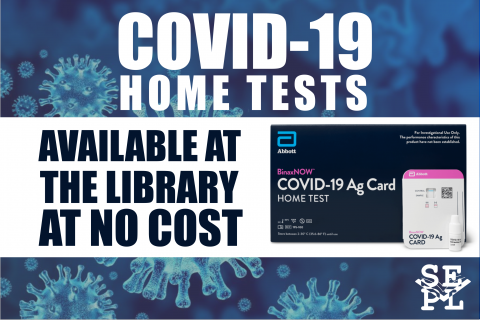 COVID-19 Rapid Home tests are now available to pick up FOR FREE at the library!
The antigen tests, provided by the Ohio Department of Health, provide reliable results in minutes using the Navica app available to download to your smart device for free. You must download and register with the app to use and be provided with a test.
You then take your test home, call a telemedicine number, insert a nasal swab into your nostrils, add drops to it, close the kit and wait 15 minutes while a proctor observes and then discusses the results with you and uploads them to the app.
The tests are not intended to be administered at or by the library.
Downlaod the app...
APP STORE (APPLE): https://apps.apple.com/us/app/navica/id1527297235
GOOGLE PLAY: https://play.google.com/store/apps/details?id=com.abbott.ardx.navica.consumer.prod&hl=en_US&gl=US